Perfect for any
Fundraiser,
Chinese auction,
Penny auction,
Silent auction, etc! Features:
• 25 Tickets per sheet
• 1 Door Check Coupon
• 1 Claim Stub
• Sequentially Numbered
• Available in 100 and 500 Sheet
 Bundles
• Size 3.66" by 8.5"
• Available in 5 Colors
Price: $7.50*/100 count
   $23.50*/500 count
* price does not include shipping and taxes.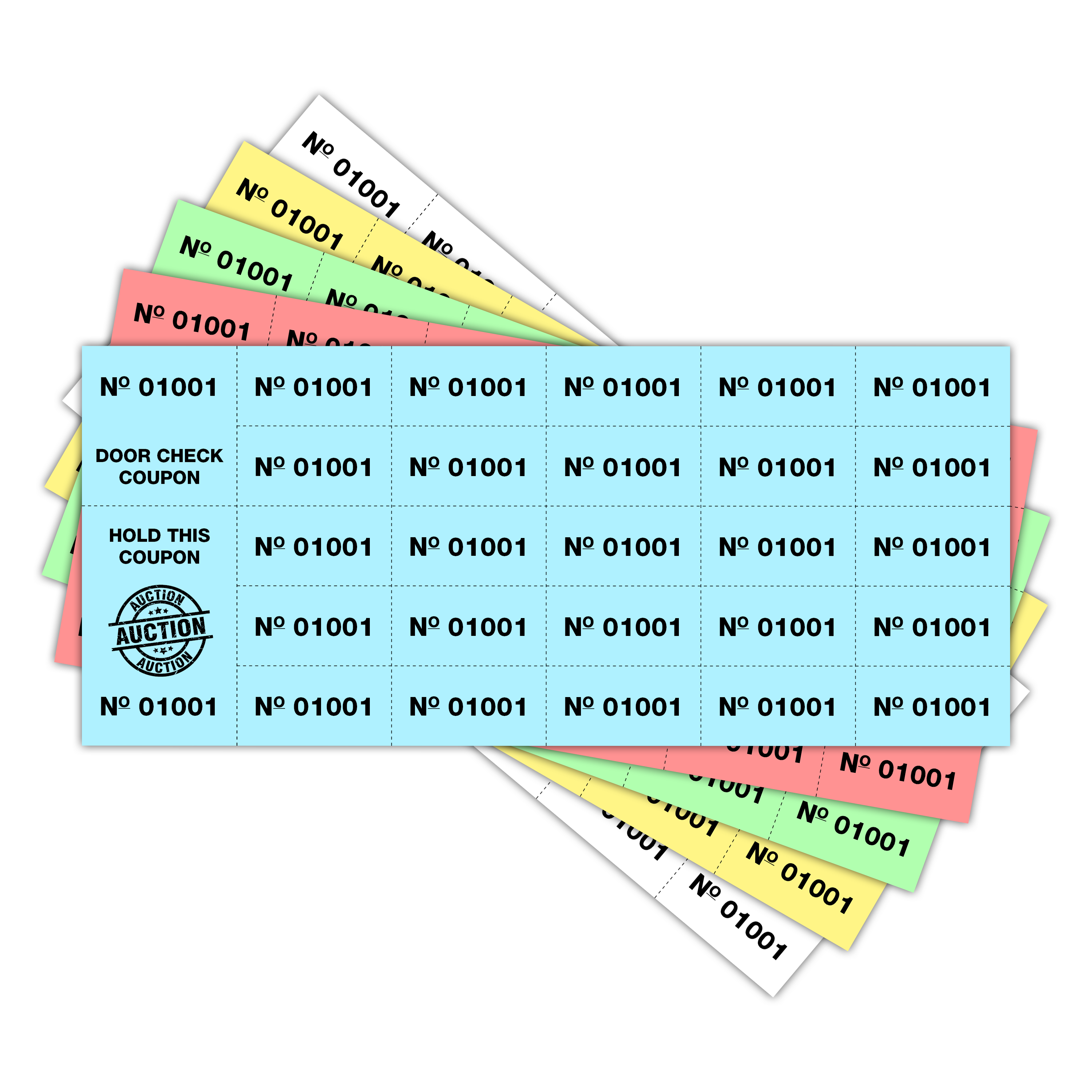 Design Your Own Auction Ticket!
Create an Auction Ticket that is unique to your event or company.
Choose from one of our
custom images or
upload your own logo.
Don't see an
image you like? Contact us
and we can add an
image to fit your needs!