Temporary Parking Hangtags Features:
• 50 Hangtags per Bundle
• 4 Stock Design Options
• Printed on Index Stock
• Sequentially Numbered
• Size 2.75" by 8.5"
• Available in 5 Colors
Price: $14.75*
* price does not include shipping and taxes.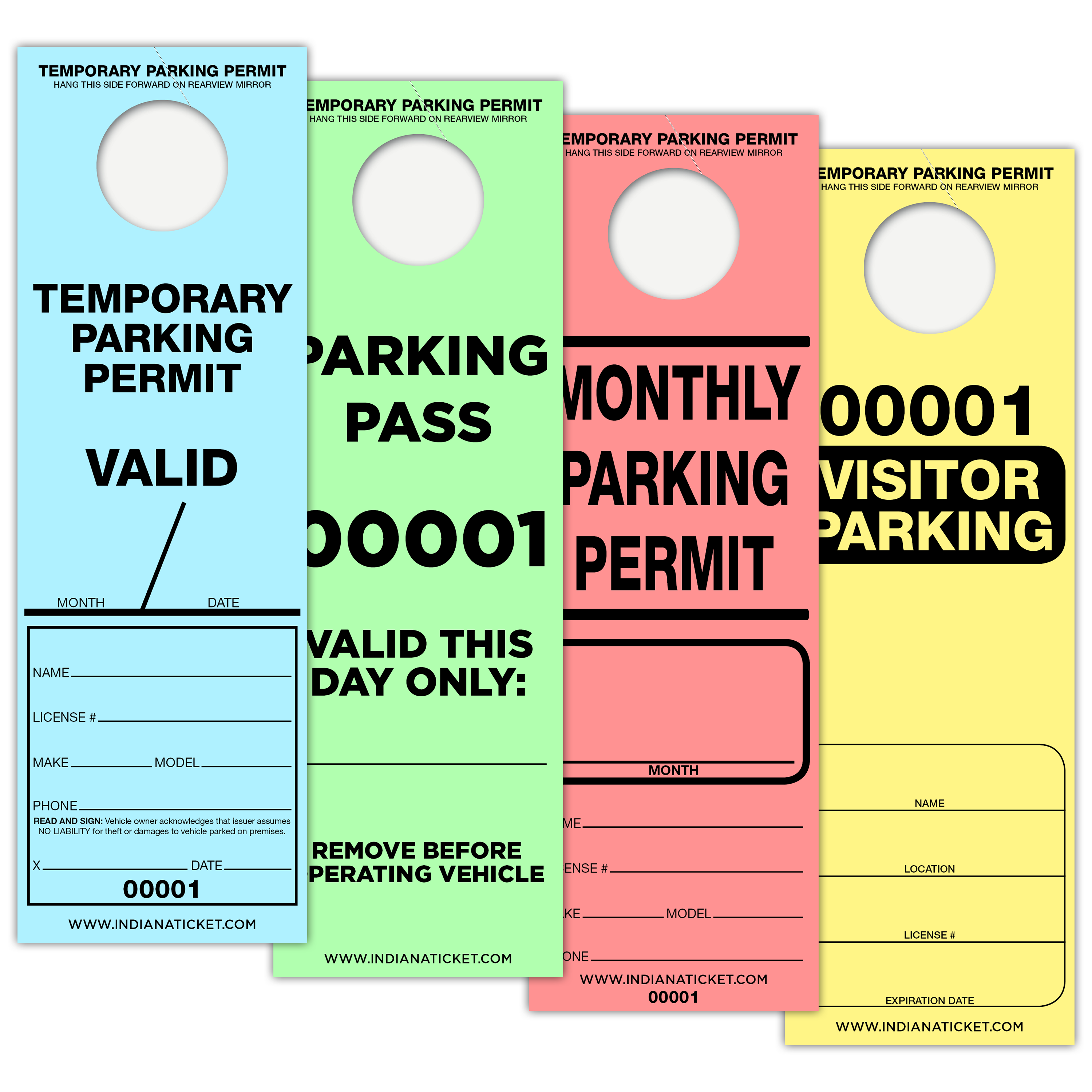 Parking Hangtags by InGate Solutions
InGate Solutions a division of Indiana Ticket Company offers a full range of parking hangtag solutions to fit every need. If you need a basic daily pass, or if you need a pass that lasts the entire season, we've got you covered. From simple black and white to full color options, you can be sure you will get exactly what you need.
Full security options from foiling to barcodes are available if your parking area requires strict verification. A variety of paper stock and size options are available, so contact us today to see how we can complete your admission package with our parking hangtags.
To contact InGate Solutions about Parking Hangtags
call 800-428-8640 or click the learn more button below.
Design Your Own Parking Tags!
Create Parking Tags that are unique to your event or company.
Choose from one of our custom images or
upload your own logo.
Don't see an image you like? Contact us and we can add an
image to fit your needs!